Co

llaborative


v

irtual


en

vironments
for TEACHING,
TRAINING AND MEETINGS​
Making remote collaboration


easy & efficient
We develop custom solutions for all major VR platforms that enable teams scattered all over the world to collaborate in a shared virtual environment. All interactions within this environment are synchronized in real-time and the mediated experience is similar to local face-to-face collaboration.
Meet, learn, teach or train in virtual reality even while the real world is in lockdown. Don't ever get limited by real world constraints. Let us design and create the perfect virtual workspace for you that will increase efficiency of remote interactions within your group and reduce related costs.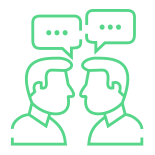 Enjoy natural interactions with your team members in VR thanks to voice chat and expressive avatars that simulate emotions and expressions.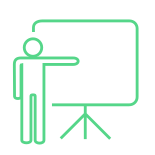 Share your computer screen on interactive whiteboard in VR to present remotely to your audiences as in real environment, or just sketch to express and explain an idea more easily.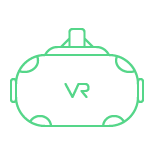 Our applications support all relevant mobile and tethered VR headsets. If you don't have any, you can still use our applications in a non-VR mode.